Multitask POS | Sistema de Punto de Venta para todo tipo de Almacenes y Cadenas de Tiendas
Multitask POS | Point of Sale System for all types of Stores, Warehouses and Chain Stores
The SOFTWARE or "POS" Sales System is the most important tool for the management of your company, since it allows you to manage tasks related to the sale, creation and printing of the fiscal invoice , manage inventory, quotes, or generate reports that help manage your business, large or small, among other important operations.
We have developed the MULTITASK POS (poing of sale system) as a complete solution for companies of any size and we keep it constantly updated. We also offer monthly plans for maintenance, support and updates. We can also equip you with the hardware, servers, routers, cabling, centrals, video surveillance systems and the necessary fiscal equipment so that everything works in harmony.
Conduct your sales operations quickly and effectively with multitasking POS.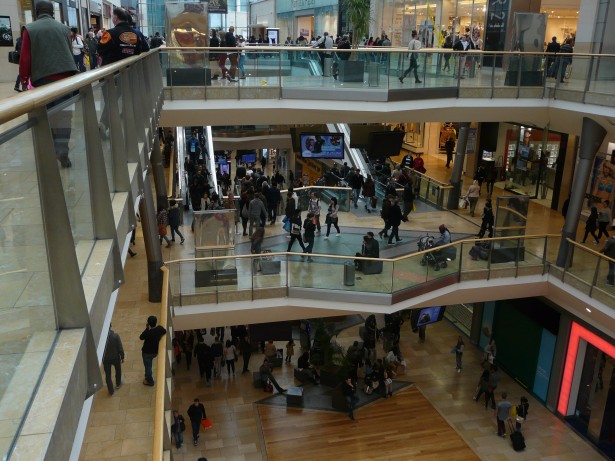 We have POS Solutions for different industries:

PHARMACIES AND BOTICAS
CLINICS, AESTHETICS AND OFFICES
RESTAURANTS AND CAFETERIAS
WHOLESALE OR DETAIL WAREHOUSES, BOUTIQUES, DEPARTMENT STORES
SHOPS AND SUPERMARKETS
WORKSHOP OF MECHANICS, TECHNICIANS, HARDWARE
PERFUMERY, BEAUTY SALON AND BARBER
SERVICES IN GENERAL
PROFESSIONALS THAT REQUIRE BILLING
SALES AT DETAIL OR WHOLESALE AND MORE
Other products:
Complement your workstation with the best equipment for the good performance of your sales in all types of business, warehouses, pharmacies, restaurants, doctor's offices, etc.
We offer you sale and installation of:
POS and POS Software
Money box
Fiscal Printers and Supplies
Bar Code Readers
Biometric
Consumables and hardware.
Overview of our POS:
Billing
Multitask POS is a billing system for point of sale developed entirely in Panama and under local criteria.
We have almost 20 years in the market and hundreds of satisfied users.
Quote, invoice and grow with confidence, now you will have more time to carry out other tasks.
Replication
Multitask POS is capable of replicating on every machine connected through its network. The replication process will secure your data in the event of a power outage, internet outage, or computer damage. You can continue billing and when communication is reestablished, the system will synchronize the information.
Security
Establish a use permission system, allowing only authorized users to make changes. You will be able to monitor the performance of every member of your organization and also avoid "ant robbery".
Keep Track of Your Inventory
Multitask POS is not simply a sales device, use it to verify updated inventory, storage and location data.
If you have perishables in your inventory, you can handle them in batches and expired.
Reports
Multitask POS generates a detailed report of sales in real time.
Use the reports to evaluate the sales of certain products and define which ones will increase your results.
It will also have the facility to export reports.
Speed ​​and flexibility
Improve your customer service.
Transactions are processed much faster leaving a great impression of service.
Items that are scanned for price are accurate, which reduces sales discrepancies.
It also has the flexibility to generate dynamic prices.
Reasonable price
The investment in any of our business products represents only a small fraction of what you would spend on the systems on the market.
Easy to use
The interface is simple to operate, making the learning curve very short.
With little training time you can start billing.
We have a training room and comfortable parking spaces for you and your collaborators.
For more information, contact us at Tel. 836-7132 or write to redes@multitask.com.pa