DJI Mavic 2 Pro or DJI Mavic 2 Zoom
Which one should you pick?
We have DJI Mavic 2 Zoom and Mavic 2 Pro drones for sale.
Within its range, these are the best options currently on the market, due to the long absence of the Phantom 4 Pro.
For the common consumer, they may look the same, because their dimensions are identical and their flight characteristics are very similar.
Both take spectacular videos and photographs, however depending on the type of use, you must understand the differences, due to the qualities of their cameras.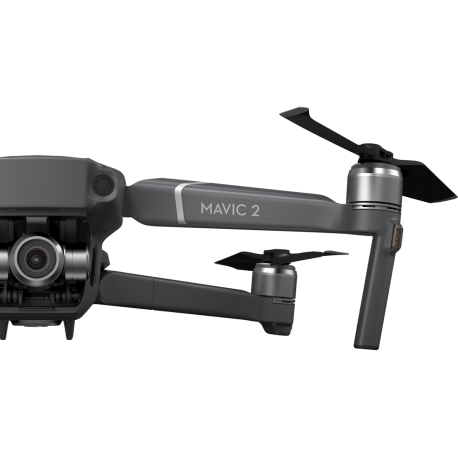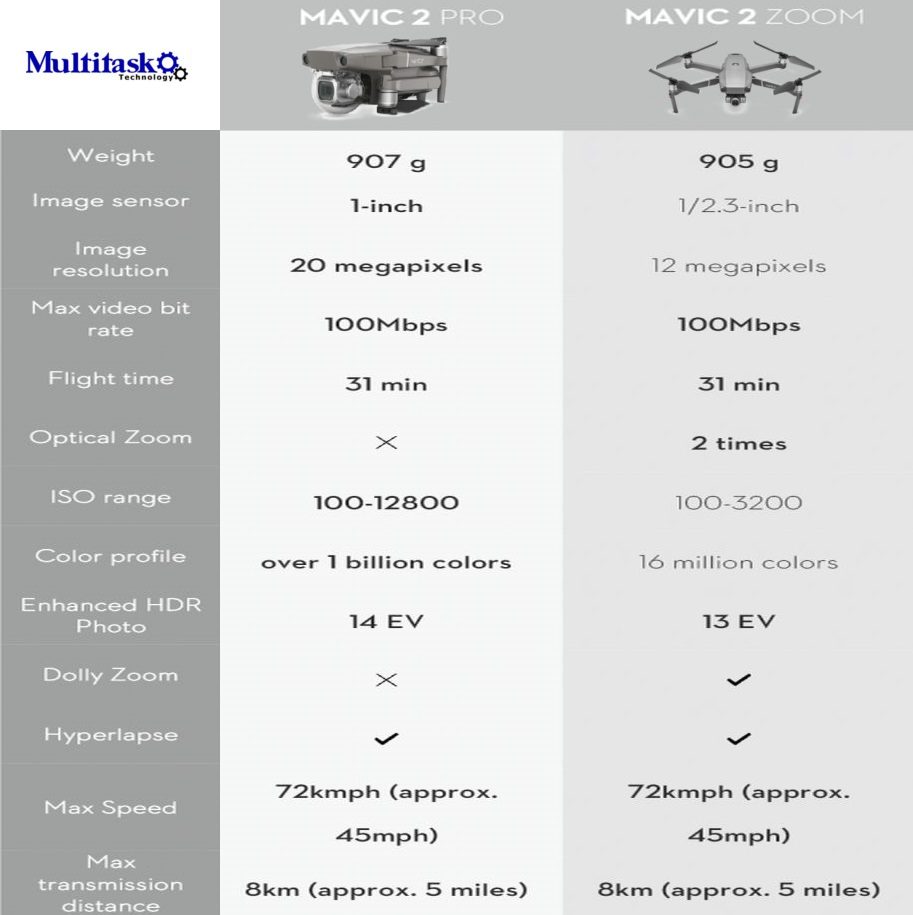 If you are the occasional user or if what you want is only video, the Mavic 2 Zoom would be the chosen one. What really stands out is its zoom lens, the super resolution image and the vertigo effect of the Dolly Zoom mode, exclusive for this model.
On the other hand, professional users for photography choose the Mavic 2 Pro due to its sensor that allows surprising details, high quality and more natural and accurate colors.
Here you can see a comparative table for you to analyze and decide.
Whatever your favorite, come to Multitask Technology, here you will have technical support, training and we offer other related services to help you with your projects.
We have DJI Drones in stock and if you require a specific model, special orders are made.
Our drones are used to make film videos, media, advertising, inspections, mapping, measurements, in short, it is a tool that saves time, money and makes your field of work safer.
Every day there are more professionals who discover the UAV as an essential tool for their work.
Due to the complexity of the work, certain clients need more specialized drones than the popular professional drones. If you require drones for precision agriculture, drones for high precision mapping, or for other specialized use, count on our management and support.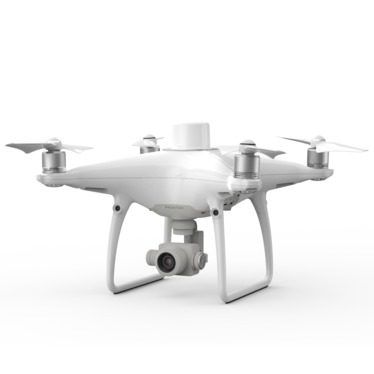 In addition to commercializing, training in the use of drones and repairing drones, we are certified pilots and we perform aerial photography and photogrammetry for projects, which is an added value when advising the client on all issues related to their UAV equipment.
If you have already made your shots but you do not have the capacity to process the images, count on us, because we have the specialized equipment and software and we are dealers of the Pix4D.
Personal or Group Classes
We offer:
Basic training in flight, so you do not crash your new drone.
Mapping with Drones, for those who use their drone professionally in the field of surveying, engineering and others. We offer training for companies or individuals.
Our experience in the market gives us the experience, as our DJI drone service started with the first generation of the phantom drone.
We have offers in accelerated training on Saturdays, contact us for more info at our Phone (507) 836-7132 or e-mail redes@multitask.com.pa
Drone Repair Service Center
We diagnose and repair your DJI drone. In our workshop we receive a lot of crashed drones, update requests, accessories requests, parts replacements (shell, propellers, antennas, gimball), etc.
Do not leave that defective drone encased, bring it and let us diagnose and repair it, because they are a valuable tool for many professionals and we understand your needs.
We are located in Panama City, Republic of Panama.

Chanis, Ave. Principal & 110 1/2 A Este.
Phone (507) 836-7132