UAV LIDAR Systems
Utilities | Wide Area Mapping |Forestry| Mining | Oil and Gas
WE ARE NOW STRATEGIC PARTNERS WITH ALTITUDE GEOSPATIAL INCORPORATED
We have partnered with Altitude Geospatial Inc. to fill the gap between manufacturers and users of laser and imaging instruments. Altitude Geospatial Inc. is equipped to help users manage their projects, generate mission efficiencies, perform data collection, processing and analysis, system integration, troubleshooting services, and equipment validation, all in an accelerated time frame.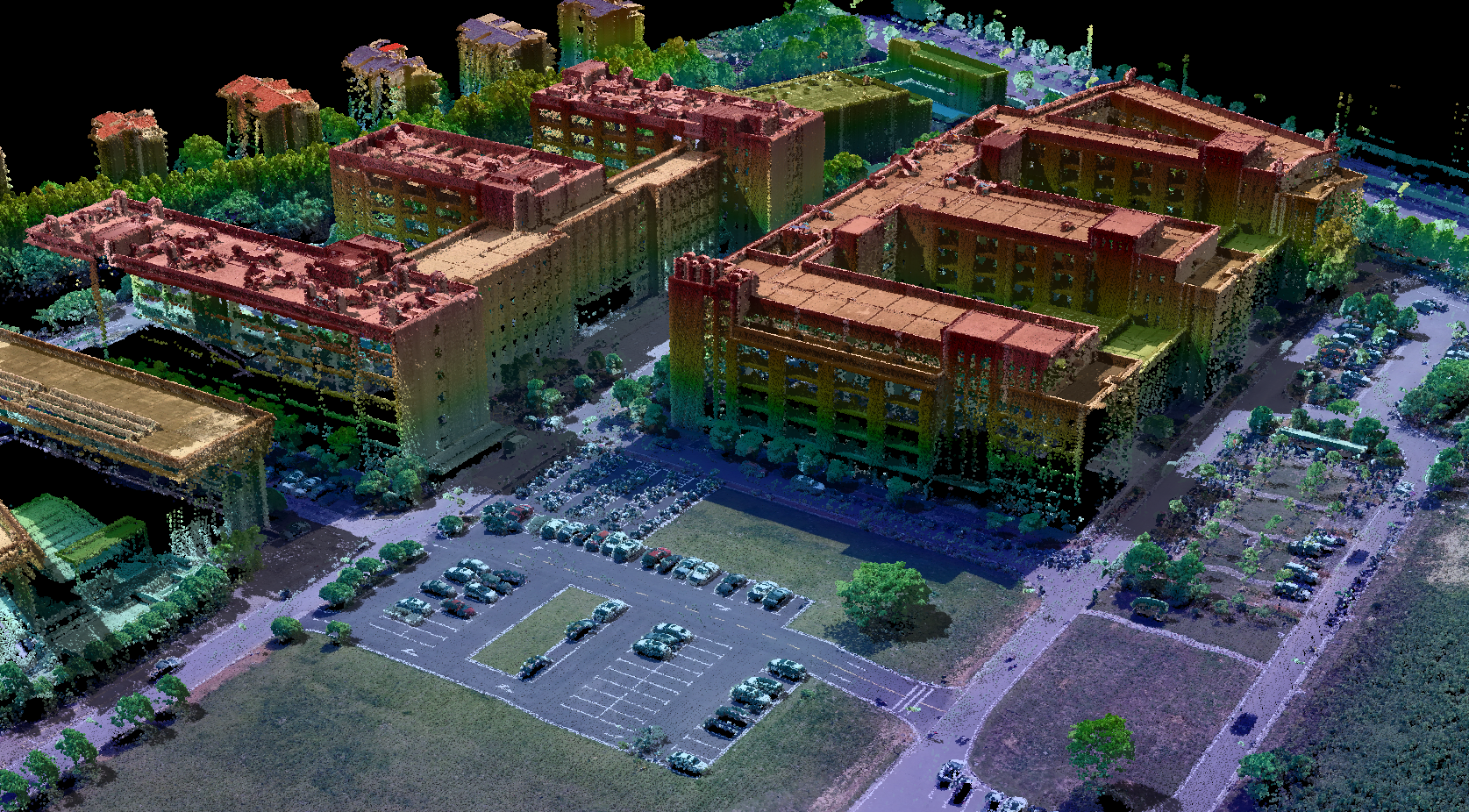 CLOUDS
Clouds is a complete LiDAR system powered by a class 1 laser, utilizing a very accurate POS and IMU and a 42mp digital camera. The Clouds system is small in size and light in weight. At 4.8kg, it is the lightest system in its class and can be mounted to most flight platforms (UAV, Fixed wing & Helicopter). The Clouds system features fast data acquisition rates, high precision and long acquisition range. It is perfectly suited to 3D city modeling, transmission line inspection, disaster assessment, flood monitoring, geological deformation, engineering analysis and forestry surveys.
GENIUS
The Genius is a cost-effective complete LiDAR solution with Trimble Applanix PCS & IMU integrated onboard. With accuracy levels >10cm, ultra-light (>1.2kg), highly integrated, easy to operate (one button operation) and highly portable. The Genius comes in two models, a 16 or 32 channel configuration (320,000 or 640,000 points per second). Both the 16 and 32 channel models are the same weight and size factor due to its modular design and unique semi-conductor assembly process. The Genius mini LiDAR is an affordable solution that adapts to most UAV systems on the market. Its highly integrated design gives the Genius its performance, stability and portability. This solution enables surveyors to rapidly obtain Digital Surface Models (DEM & DTM) and high resolution images for efficient geospatial applications.
R-ANGLE
The versatile R-Angle LiDAR can be installed onto vehicles, boats and other moving platforms. The features that set the R-Angle apart from different sensors are its affordable price, long range detection up to 2000m, high precision of 5mm, compact size and light weight factor. The R-Angle is fully customizable as it provides integration interfaces for various POS/IMU's and cameras. The R-Angle is a complete solution with all necessary hardware and software to produce accurate point clouds and orthophotos.
SKYLARK
The Skylark is SureStar's best in class mapping LiDAR system, specifically designed for users that require very dense point clouds from a compact and highly versatile instrument. With acquisition ranges up to 1500 meters and a high point density the Skylark is the perfect choice for 1:500 topographic mapping and other high-density survey grade point cloud applications. Its high point acquisition rate means the Skylark can be mounted to flying platforms ranging from large multi-rotor UAV's to fixed wing aircraft (including Helicopter) with flying speeds of 100km/h. With its cutting edge technology, the Skylark has been used for applications including transmission line inspection, topographic mapping, 3D city modeling, flood monitoring, geological disaster assessment and forestry surveys to name a few.
U-ARM
The U-Arm terrestrial LiDAR scanner is an excellent choice for users who are looking for sub centimetre accuracies from an affordable tripod mounted scanner. With its long ranging capabilities the U-Arm can detect objects from up to 2000m away. Its rapid operation efficiency and large FOV can capture wide areas in a single pass. The U-Arm with its multiple high resolution internal camera can produce high quality images that can be used to create RGB point clouds effortlessly. This is the perfect tool for engineering grade terrestrial point cloud generation of complex objects and buildings.