Digital Terrain Models with Drones
With the help of drones we obtain Digital Surface Models and Digital Terrain Models to study the area of a terrain and thus perform volume calculation, taking measurements, areas and surfaces, altimetries, infrared images, pest studies in crops and more. In this way you can view the entire scanned area on your computer or mobile device and analyze it according to your needs.
Contact us now to acquire a Drone for these purposes or to request our services.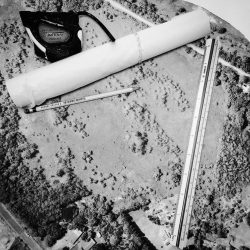 We are drone dealers, we make aerial shots, photogrammetry and process images taken with drones for your projects.
In addition to drone sales, we offer flight and mapping courses. If you crashed your drone, you can count on our technical service, we repair, replace parts, and do updates.
With more than 10 years of experience in the field of technology, our experience in the DJI drone market in Panama dates from the first generation of the Phantom drone.
We are located in Panama City, Panama.
Chanis, Ave. Principal & 110 1/2 A Este.
Phone (507) 836-7132